Attention A T users. To access the menus on this page please perform the following steps. 1. Please switch auto forms mode to off. 2. Hit enter to expand a main menu option (Health, Benefits, etc). 3. To enter and activate the submenu links, hit the down arrow. You will now be able to tab or arrow up or down through the submenu options to access/activate the submenu links.

National Cemetery Administration
Massachusetts National Cemetery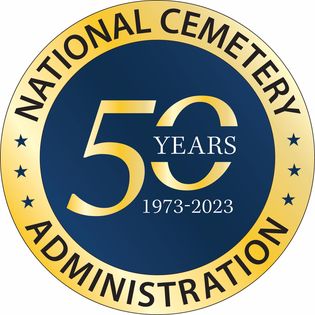 NCA marks 50 years (1973-2023) of serving America's Veterans, Service Members, and Families.

View events, daily photos of national cemeteries and more.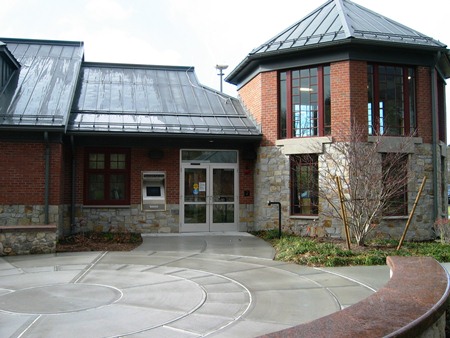 Visitation Hours: Open daily from dawn to dusk.
Office Hours: Monday thru Friday 7:30 a.m. to 4:00 p.m. Closed federal holidays except Memorial Day.
This cemetery has space available to accommodate casketed and cremated remains.
Burial in a national cemetery is open to all members of the armed forces who have met a minimum active duty service requirement and were discharged under conditions other than dishonorable.
A Veteran's spouse, widow or widower, minor dependent children, and under certain conditions, unmarried adult children with disabilities may also be eligible for burial. Eligible spouses and children may be buried even if they predecease the Veteran.
Members of the reserve components of the armed forces who die while on active duty or who die while on training duty, or were eligible for retired pay, may also be eligible for burial.
Cemetery is equal distance from Logan Airport, Boston, MA, and T. F. Green Airport, Providence, RI. From Logan Airport, take the Ted Williams Tunnel to Interstate 93 south. Follow Interstate 93 south to Interstate 24 south. Follow Interstate 24 south and exit on Interstate 495 south, which continues, into Route 25 east. Go over the Bourne Bridge—at base of bridge there is a rotary—go ½ way around rotary onto Route 28 south toward Falmouth. Continue on Route 28 south approximately four miles to a second rotary. Go ¾ way around the rotary you will see the sign leading to Massachusetts Military Reservation. Exit the rotary at this point. Entrance to cemetery is approximately ½ mile from the rotary. From T. F. Green airport take Interstate 95 North to Providence and then exit on Interstate 195 east. Follow Interstate 195 east and exit on 25 east (follow signs to Cape Cod). Go over the Bourne Bridge then follow directions above.
Fax all discharge documentation to the National Cemetery Scheduling Office at 1-866-900-6417 and follow-up with a phone call to 1-800-535-1117.
For information on scheduled burials in our national cemeteries, please go to the Daily Burial Schedule.
Military Funeral Honors
Each committal shelter has a permanently installed digitized recording of TAPS that is played at each veteran's funeral.
The cemetery staff can provide families and funeral directors with names and telephone numbers of clergy, bagpipers and buglers in the area.
Contact numbers for military honors for the Massachusetts area:
U.S. Air Force: 781-225-6558
U.S. Army: 339-202-3177
U.S. Coast Guard: 617-990-6249
U.S. Marine Corps: 866-826-3628
U.S. Navy: 860-694-3475
For educational materials and additional information on this cemetery, please visit the Education section, located below.
Cemetery policies are posted and readily visible to the public.
Floral arrangements accompanying the casket or urn at the time of burial, will be placed on the completed grave. They will be removed when they become unsightly or when it becomes necessary to facilitate cemetery operations such as mowing.
Fresh cut flowers may be placed on graves at any time of the year, in cemetery provided containers. They will be removed and disposed of when they become unsightly or when it becomes necessary to facilitate cemetery operations. Water will be available at outside faucets from April 15 to October 10 weather permitting.
Artificial flowers, in cemetery provided containers, will be permitted on graves only during the period of November 1 through April 15 and may be removed when their presence interferes with grounds maintenance.
Potted plants will only be allowed on graves five (5) days prior or five (5) days after Memorial Day.
Christmas wreaths or grave blankets (3x2) may be placed on graves from December 1 through January 20.
The cemetery will provide temporary floral containers to the public for displaying floral arrangements. Containers such as pots, baskets, or anything breakable are not authorized. Privately owned, permanent in-ground flower containers are not allowed.
All floral arrangements fresh or artificial will not exceed 24" in height, will not completely cover the marker, or encroach on adjacent graves.
Flag holders are not permitted on graves at any time. The Avenue of Flags, which consists of donated casket flags, is displayed on Memorial Day, Veterans Day, and other special occasions throughout the year.
To preserve the dignity and appearance of the Cemetery, the following items are unauthorized: Any item(s) not listed above, balloons, pinwheels, beverage containers, permanent plantings, statues, vigil lights, coins, stones, flag holders, or breakable objects.
Adornments considered offensive, inconsistent with the dignity of the cemetery, or considered hazardous to the cemetery personnel will be removed.
The Cemetery is not responsible for theft or breakage of any items left at gravesites. All items left not in accordance with this policy will be collected by cemetery personnel and kept in storage for 30 days. Visitors may retrieve these items during normal business hours.
VA regulations 38 CFR 1.218 prohibit the carrying of firearms (either openly or concealed), explosives or other dangerous or deadly weapons while on VA property, except for official purposes, such as military funeral honors.
Possession of firearms on any property under the charge and control of VA is prohibited. Offenders may be subject to a fine, removal from the premises, or arrest.
Massachusetts National Cemetery is located in Barnstable County on Cape Cod, approximately 65 miles southeast of Boston and adjacent to the Otis Air Force Base.
On June 18, 1973, Congress passed the National Cemetery Act which transferred 82 of the Army's national cemeteries to the Veteran's Administration (VA). The following year, the VA's National Cemetery System adopted the regional cemetery concept plan in which one large national cemetery would be built within each of the 10 standard federal regions, as established by the General Services Administration. A policy was also established that new cemeteries would only be created on land already owned by the federal government.
Twenty five years had passed since the government last acquired land for construction of a new national cemetery and that was in 1949 for the Willamette National Cemetery, in Oregon. No new national cemetery had been built in the New England region in nearly forty years, since 1936, when the Long Island National Cemetery opened.
During the mid-1970s, when the National Cemetery System was looking to expand, it determined that the largest veteran population in the northeast was centered in the Boston area. A search soon commenced to find a suitable site for a national cemetery, nearby. The difficult task of locating land which would be available to the government at no cost eventually led to the identification of a 749-acre tract on the 22,000-acre Otis Air Force Base as the most likely site. The base occupied land that was leased to the Department of Defense (DOD). A portion of this lease was terminated and the title for 749.29 acres was transferred to the VA's National Cemetery System in 1976. The Otis tract became the first parcel of land acquired by the National Cemetery System for the specific purpose of building a new national cemetery since 1949.
The Massachusetts National Cemetery was dedicated on October 11, 1980 and became the third new national cemetery to open in nearly 30 years. Calverton, NY, and Riverside, CA, were the first and second, respectively. The site was officially named the Veterans Administration National Cemetery of Bourne, MA, but over time the lengthy appellation changed in practice, if not in fact, to simply, Massachusetts National Cemetery.
Monuments and Memorials
Massachusetts National Cemetery has a memorial trail where, as of June 2013, 50 memorials placed in memory of veterans from World War I to the modern era.
Medal of Honor Recipients
The Medal of Honor is the highest award for valor in action against an enemy force that can be bestowed upon an individual serving in the Armed Services of the United States. Recipients receive the Medal of Honor from the president on behalf of Congress. It was first awarded during the Civil War and eligibility criteria for the Medal of Honor have changed over time.
Recipients buried or memorialized here:
Sergeant First Class Jared C. Monti (Afghanistan). Massachusetts native Jared C. Monti (1975–2006) graduated from Bridgewater-Raynham High School in 1994. He had joined the National Guard's delayed-entry program as a junior and at 18 completed basic training. Monti was deployed five times over twelve years. On his last mission, Monti was with the U.S. Army's 10th Mountain Division in Afghanistan. He was leading a 16-member intelligence-gathering team on June 21, 2006, when they encountered enemy fire. One of his soldiers was wounded, and Monti risked his own life twice to rescue him and died on a third attempt. President Barack Obama presented the Medal of Honor to Monti's family in 2009. He is buried in Section 11, Site 38.
Hospital Corpsman Richard David DeWert (Korea). He received the Medal of Honor posthumously for service in the U.S. Navy in recognition of courageous initiative rendering medical assistance and heroic self-sacrifice in Korea, April 5, 1951. His remains were returned to the United States in October and interred in Woodlawn National Cemetery in New York. When Massachusetts National Cemetery opened, his family requested his remains be reinterred in his home state which occurred on October 14, 1987, in Section 5, Site 167.
Other Burials
Massachusetts-born Melina Olive Shaw (nee Girard) was among the 233 "Hello Girls" who served in the U.S. Army during World War I—a status officially recognized only in the 1970s. Her French Canadian father was a physician and Olive likely learned French from his assistants. Both her parents died when she was a child, and she wed James Shaw in 1909 but the marriage was short-lived. Shaw may have studied at the Sorbonne before the war, but she was attending the New England Conservancy in 1918 when she applied for the bilingual telephone-operator position with the Army Signal Corps. After the war she worked for U.S. Congresswoman Edith Nourse Rogers. Private Shaw was one of eighteen living "Hello Girls" veterans honorably discharged in 1979 after 61 years. She died the following July and became the first interment at Massachusetts National Cemetery on October 14, 1980 (Section 1, Site 1).
Unknown United States Soldier. Interred on August 4, 1990, in Section 5, Site 107. The remains were unearthed during highway excavation in South Carolina in the 1980s. He was identified as a member of the "Massachusetts Volunteer Infantry" by the buttons from his uniform. Additionally, six unknown Union soldiers interred June 10, 2006 in Section 14.
We are developing educational content for this national cemetery, and will post new materials as they become available. Visit the Veterans Legacy Program and NCA History Program for additional information. Thank you for your interest.
return to top