Attention A T users. To access the menus on this page please perform the following steps. 1. Please switch auto forms mode to off. 2. Hit enter to expand a main menu option (Health, Benefits, etc). 3. To enter and activate the submenu links, hit the down arrow. You will now be able to tab or arrow up or down through the submenu options to access/activate the submenu links.

National Cemetery Administration
Salisbury National Cemetery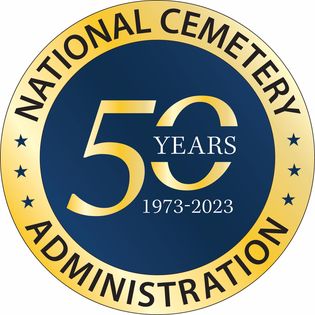 NCA marks 50 years (1973-2023) of serving America's Veterans, Service Members, and Families.

View events, daily photos of national cemeteries and more.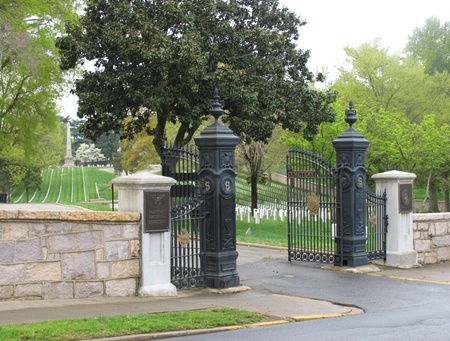 Visitation Hours: Open daily from dawn to dusk.
Office Hours: Monday thru Friday 8:00 a.m. to 4:30 p.m. Closed federal holidays except Memorial Day and Veterans Day.
This cemetery has space available to accommodate casketed and cremated remains.
Burial in a national cemetery is open to all members of the armed forces who have met a minimum active duty service requirement and were discharged under conditions other than dishonorable.
A Veteran's spouse, widow or widower, minor dependent children, and under certain conditions, unmarried adult children with disabilities may also be eligible for burial. Eligible spouses and children may be buried even if they predecease the Veteran.
Members of the reserve components of the armed forces who die while on active duty or who die while on training duty, or were eligible for retired pay, may also be eligible for burial.
Directions to the Salisbury National Cemetery at 202 Government Avenue are as follows:
The closest airports are Greensboro and Charlotte.
From Greensboro: From Interstate 85 South, take Exit 76B. Turn right on Innes Street. Then turn left on S. Long Street. Follow S. Long Street for four blocks then turn right onto W. Monroe. Follow W. Monroe one block and turn left onto S. Railroad Street. Half a block down S. Railroad Street on your left will be Government Road. Follow Government Road to the cemetery.
From Charlotte: From Interstate 85 North, take Exit 75. Turn right on Jake Alexander Boulevard. At the 2nd traffic light turn left onto Old Concord Road. Travel 1.3 miles to W. Monroe and turn left onto W. Monroe. Follow W. Monroe one block and turn left onto S. Railroad Street. Half a block down S. Railroad Street on your left will be Government Road. Follow Government Road to the cemetery.
Directions to the Salisbury National Cemetery Annex located at 501 Statesville Boulevard are as follows: From Interstate 85 north take exit 75 and turn left onto Jake Alexander Boulevard. From Interstate 85 south turn right at top of ramp onto Jake Alexander Boulevard. Remain on Jake Alexander Boulevard until you come to Statesville Boulevard, turn right onto Statesville Boulevard, about 3/4 mile on your right is an entrance to the W.G. (Bill) Hefner VA Medical Center, the entrance to the cemetery is immediately on your right.
Fax all discharge documentation to the National Cemetery Scheduling Office at 1-866-900-6417 and follow-up with a phone call to 1-800-535-1117.
For information on scheduled burials in our national cemeteries, please go to the Daily Burial Schedule.
The historic section of Salisbury National Cemetery is located at 202 Government Road in Salisbury. This location only has space available to accommodate subsequent interments.
The Salisbury National Cemetery Annex, including the new administrative office and maintenance shop is located at 501 Statesville Boulevard in Salisbury, behind the William "Bill" Hefner VA Medical Center. The Annex has space available to accommodate full casket interments; in-ground cremated interments and will soon offer interment in the columbarium for cremated remains.
Military Funeral Honors
Either the family or a funeral director must make arrangements for military funeral honors. When these arrangements have been made, please notify the cemetery representative.
Some telephone numbers that may be helpful in obtaining military funeral honors are:
Local Numbers for Military Funeral Honors:

U.S. Air Force: 910-394-9000
U.S. Army: 800-682-6973
U.S. Coast Guard: 757-398-6390
U.S. Marine Corps: 703-432-9524
U.S. Navy: 904-542-1536
The Department of Veterans Affairs and cemetery staff members do not exercise authority over the extent, content, or nature of honors and ceremonies furnished by the individual branches of the military service. Questions and inquiries regarding these matters should be directed to the branch of service in which the veteran served.
The Rowan County Veterans Council will also perform Military Funeral Honors. Call John Stallings at 800-621-4136 ext 6273.
For educational materials and additional information on this cemetery, please visit the Education section, located below.
Our floral and grounds policy exists to reflect the honor and respect we hold for our Nation's Veterans, by preserving the dignity and solemnity of their final resting place.
These items are welcome:
Fresh-cut flowers (Anytime)
Temporary Floral Containers (Located throughout the cemetery for public use)
Artificial Flowers (November 1st – April 1st)
Flags (Anytime)
Potted Plants (a week before until a week after Easter Sunday)
Holiday Wreaths & Grave Blankets less than 2 x 3ft (December 1 – January 10 and will be removed after January 20).
All items placed at gravesite are inspected daily and:
May be removed when they become withered, faded, or unsightly.
May be removed for mowing and trimming, in season.
May NOT stand taller than the headstone.
May NOT be secured to the headstone.
These items are prohibited: permanent plantings and vases, statues, vigil lights, breakable objects, and similar items. This includes, but is not limited to, hazardous materials, glass, metal, toys, candles, balloons, wind chimes, and pinwheels.
The Department of Veterans Affairs does not permit adornments which might be considered offensive, inconsistent with the dignity of the cemetery, or considered hazardous to cemetery personnel. For example, items incorporating beads or wires which may become entangled in mowers or other equipment and cause injury. Unauthorized items will be removed immediately.
VA regulations 38 CFR 1.218 prohibit the carrying of firearms (either openly or concealed), explosives or other dangerous or deadly weapons while on VA property, except for official purposes, such as military funeral honors.
Possession of firearms on any property under the charge and control of VA is prohibited. Offenders may be subject to a fine, removal from the premises, or arrest.
Salisbury National Cemetery was established by Confederate authorities to serve as the burial ground for captured Union soldiers incarcerated at the prison in Salisbury. The practice of prisoner exchange kept the prison populations down until 1864, when exchanges ended. By fall 1864, the number of soldiers at Salisbury prison doubled from 5,000 to 10,000. It suffered from one of the highest prison death rates, with as many as half the men dying of starvation or disease.
Recent historical research has led to a dispute over how many men are believed to have died during the last year or so of the war and are buried in the cemetery. The dead were buried in 18 trenches measuring about 240 feet long, located at the southeast end of the cemetery. Colonel Oscar A. Mack, the inspector of cemeteries, said in his report of 1870–1871, "The bodies were placed one above the other, and mostly without coffins. From the number of bodies exhumed from a given space, researchers estimated that the number buried in these trenches was 11,700. The number of burials from the prison pen cannot be accurately known." The figure of 11,700 was accepted for many years. However, the actual number of burials is probably lower and it is doubtful we will ever know exactly how many unknown remains are buried there.
An estimated 3,000 to 4,000 soldiers were likely buried here after dying at Salisbury Prison. Even in the years immediately after the Civil War, the federal government was unable to verify the number of dead or compile a credible list of interments to a degree that would have allowed them to inscribe names on a single memorial or on individual headstones. The most accurate government-issued document associated with these burials is found in the Roll of Honor, No. 14, compiled by the U.S. Army Quartermaster General's Office, and published in 1868.
After the war this was designated Salisbury National Cemetery, and another 412 remains were relocated here from Lexington, Charlotte, Morgantown, and other places. The cemetery was dedicated in 1874, a wall was built around the perimeter the following year, and by 1876 the headstones and a monument were in place. Salisbury National Cemetery was listed on the National Register of Historic Places in 1999.
Monuments and Memorials
In June 1908, the state of Maine erected a 25-foot high granite monument topped by a soldier, to commemorate its soldiers who perished here.
The Federal Monument to the Unknown Dead is a granite obelisk that was commissioned by Congress in 1873. The government contracted Alexander McDonald of Mount Auburn, MA, to build the monument by December 31, 1876. The monument, measuring 50 feet tall with a base of 18 feet, was built to honor the unknown soldiers who died in the Salisbury Confederate Prison.
The Pennsylvania Monument was erected in 1909, and stands 40 feet high on a granite base that is 20 feet by 20 feet. This monument was erected to commemorate the patriotic devotion, heroism and self sacrifice of the officers and soldiers of the Pennsylvania volunteers who died while confined as POWs in the Confederate military prison at Salisbury. Dedicated November 16, 1910, according to speakers at the ceremony, the 736 men honored represent the largest number of Pennsylvania dead buried in any cemetery.
The All Wars Monument is a cast-stone monument located near the flagpole, which contains plaques of each service designation (Army, Navy, Marine Corps, Air Force and Coast Guard). The Rowan County Veterans Council donated it on May 27, 1990.
A memorial in honor of the 4th Marine Division was erected in 2002.
Medal of Honor Recipients
Landsman Lorenzo Deming (Civil War), U.S. Navy, U.S. Picket Boat No. 1. Plymouth, NC, October 27, 1864. Deming served on the U.S. Picket Boat No. 1 which was destroyed in action with the Confederate ram Albemarle. He was incarcerated at the Confederate prison at Salisbury, and when he died February 8, 1865, he was likely buried in the trench as an unknown. He is honored with an older private memorial marker and a government-issued Medal of Honor headstone in Fairview Cemetery, New Britain, CT.
Other Burials
Marshall C. Sharp (ca.1895–1946) was born in North Carolina and enlisted in the U.S. Army before 1914. He served in two regiments open to black enlisted men, the 9th U.S. Cavalry as a cook and in Company K, 10th U.S. Cavalry. In late 1919, Private First Class Sharp returned from the Philippine Islands where he was stationed with the 9th U.S. Cavalry, and in 1920, he was living on "enlisted men's row" at Fort Huachuca in Arizona, still in military service. Other tours of duty are unknown at this time, but Sharp is recognized as a Buffalo Soldier for his years in the segregated cavalry regiments. He was honorably discharged in 1923 and lived in Los Angeles, CA, for the next twenty years working as a cook and laborer until his death on June 19. He is buried in Section A, Site 680.
return to top